Coordinates
Queensland University of Technology and
Unversity of California, Berkeley
office: Evans Hall 418
e-mail:
wouter.koolen
at
qut.edu.au
tel: +61 7 3138 4111
In academic context I call myself Wouter M. Koolen. For personal matters I prefer the name Wouter Koolen-Wijkstra, postfixing my wife's maiden name.
Teaching
In spring 2014 Peter Bartlett and I taught Statistical Learning Theory at UC Berkeley. I was responsible for the online learning component of the class.
Research
Learning has always been an important part of my life.
I am interested in improving the quality of predictions by combining the advice of multiple experts. This subject is called "Online Learning".
I am also trying to find out how performing experiments can help one learn faster. This topic is also called "Active Learning".
I am intrigued by the mathematical foundation of ideal learning as given by Kolmogorov Complexity.
From Sep 2013 I work as a postdoc at QUT with Peter Bartlett on the project The Versatile Multitask Learner, supported by a Vice-Chancellor's Research Fellowship.
From Feb 2013 - Aug 2013 I worked as a postdoc at CWI with Peter Grünwald, supported by his NWO VICI grant Safe Statistics.
From Feb 2011 - Jan 2013 I worked as a postdoc at Royal Holloway with Vladimir Vovk on the project Game-Theoretically Optimal Online Learning: From Conflicting Advice to High-Quality Decisions supported by a NWO Rubicon grant.
CV
Hobbies
Medieval Castles
Programming
Cooking (esp. Mediterranean)
Fantasy Roleplaying
Survival
Adventures in Australia (Dutch)
Adventures in Santa Cruz (Dutch)
Adventures in Egham (Dutch)
Software
These are some of my programming projects.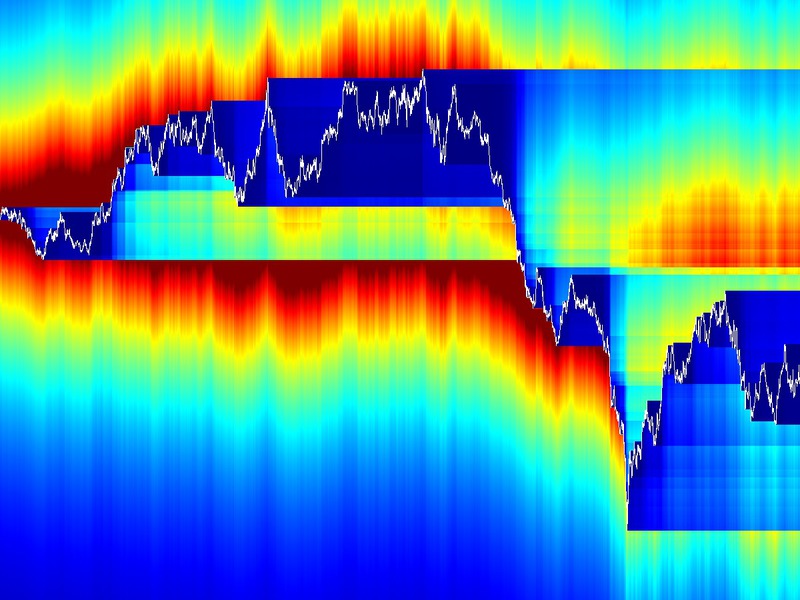 Publications
Emilie Kaufmann, Wouter M. Koolen, and Aurélien Garivier. Sequential test for the lowest mean: From Thompson to Murphy sampling. In Advances in Neural Information Processing Systems (NIPS) 31, December 2018. Accepted. [ .pdf ]
Wojciech Kotłowski, Wouter M. Koolen, and Alan Malek. Random permutation online isotonic regression. In Advances in Neural Information Processing Systems (NIPS) 30, pages 4183–4192, December 2017. [ http ]
Emilie Kaufmann and Wouter M. Koolen. Monte-Carlo tree search by best arm identification. In Advances in Neural Information Processing Systems (NIPS) 30, pages 4904–4913, December 2017. [ http ]
Wouter M. Koolen, Peter D. Grünwald, and Tim van Erven. Combining adversarial guarantees and stochastic fast rates in online learning. In Advances in Neural Information Processing Systems (NIPS) 29, pages 4457–4465, December 2016. [ http ]
Tim van Erven and Wouter M. Koolen. MetaGrad: Multiple learning rates in online learning. In Advances in Neural Information Processing Systems (NIPS) 29, pages 3666–3674, December 2016. [ http ]
Aurélien Garivier, Emilie Kaufmann, and Wouter M. Koolen. Maximin action identification: A new bandit framework for games. In Proceedings of the 29th Annual Conference on Learning Theory (COLT), pages 1028 – 1050, June 2016. [ .pdf ]
Wojciech Kotłowski, Wouter M. Koolen, and Alan Malek. Online isotonic regression. In Proceedings of the 29th Annual Conference on Learning Theory (COLT), pages 1165–1189, June 2016. [ .pdf ]
Dmitry Adamskiy, Wouter M. Koolen, Alexey Chernov, and Vladimir Vovk. A closer look at adaptive regret. Journal of Machine Learning Research, 17(23):1–21, April 2016. [ .html ]
Thijs van Ommen, Wouter M. Koolen, Thijs E. Feenstra, and Peter D. Grünwald. Robust probability updating. International Journal of Approximate Reasoning, 74:30–57, April 2016. [ DOI ]
Wouter M. Koolen, Alan Malek, Peter L. Bartlett, and Yasin Abbasi-Yadkori. Minimax time series prediction. In Advances in Neural Information Processing Systems (NIPS) 28, pages 2548–2556, December 2015. [ http ]
Wouter M. Koolen, Manfred K. Warmuth, and Dmitry Adamskiy. Open problem: Online sabotaged shortest path. In Proceedings of the 28th Annual Conference on Learning Theory (COLT), pages 1764–1766, June 2015. [ .pdf ]
Peter L. Bartlett, Wouter M. Koolen, Alan Malek, Manfred K. Warmuth, and Eiji Takimoto. Minimax fixed-design linear regression. In Proceedings of the 28th Annual Conference on Learning Theory (COLT), pages 226–239, June 2015. [ .pdf ]
Wouter M. Koolen and Tim van Erven. Second-order quantile methods for experts and combinatorial games. In Proceedings of the 28th Annual Conference on Learning Theory (COLT), pages 1155–1175, June 2015. [ .pdf ]
Wouter M. Koolen, Alan Malek, and Peter L. Bartlett. Efficient minimax strategies for square loss games. In Advances in Neural Information Processing Systems (NIPS) 27, pages 3230–3238, December 2014. [ http ]
Wouter M. Koolen, Tim van Erven, and Peter D. Grünwald. Learning the learning rate for prediction with expert advice. In Advances in Neural Information Processing Systems (NIPS) 27, pages 2294–2302, December 2014. [ http ]
Wouter M. Koolen and Vladimir Vovk. Buy low, sell high. Theoretical Computer Science, 558(0):144–158, October 2014. The special issue on Algorithmic Learning Theory for ALT 2012. [ DOI | .pdf ]
Manfred K. Warmuth and Wouter M. Koolen. Open problem: Shifting experts on easy data. In Proceedings of the 27th Annual Conference on Learning Theory (COLT), pages 1295–1298, June 2014. [ .pdf ]
Steven de Rooij, Tim van Erven, Peter D. Grünwald, and Wouter M. Koolen. Follow the leader if you can, Hedge if you must. Journal of Machine Learning Research, 15:1281–1316, April 2014. [ .pdf ]
Manfred K. Warmuth, Wouter M. Koolen, and David P. Helmbold. Combining initial segments of lists. Theoretical Computer Science, 519:29–45, January 2014. The special issue on Algorithmic Learning Theory for ALT 2011. [ DOI ]
Wouter M. Koolen. The Pareto regret frontier. In Advances in Neural Information Processing Systems (NIPS) 26, pages 863–871, December 2013. [ http ]
Wouter M. Koolen and Steven de Rooij. Universal codes from switching strategies. IEEE Transactions on Information Theory, 59(11):7168–7185, November 2013. [ DOI | arXiv ]
Tim Scarfe, Wouter M. Koolen, and Yuri Kalnishkan. A long-range self-similarity approach to segmenting DJ mixed music streams. In Artificial Intelligence Applications and Innovations, volume 412 of IFIP Advances in Information and Communication Technology, pages 235–244. Springer, September 2013. [ DOI ]
Wouter M. Koolen, Jiazhong Nie, and Manfred K. Warmuth. Learning a set of directions. In Proceedings of the 26th Annual Conference on Learning Theory (COLT), June 2013. [ .pdf ]
Wouter M. Koolen and Steven de Rooij. Switching investments. Theoretical Computer Science, 473(0):61–76, February 2013. The special issue on Algorithmic Learning Theory for ALT 2010. [ DOI ]
Wouter M. Koolen, Dmitry Adamskiy, and Manfred K. Warmuth. Putting Bayes to sleep. In Advances in Neural Information Processing Systems (NIPS) 25, pages 135–143, December 2012. [ http ]
Dmitry Adamskiy, Wouter M. Koolen, Alexey Chernov, and Vladimir Vovk. A closer look at adaptive regret. In Proceedings of the 23rd International Conference on Algorithmic Learning Theory (ALT), LNAI 7568, pages 290–304. Springer, October 2012. [ .pdf ]
Wouter M. Koolen and Vladimir Vovk. Buy low, sell high. In Proceedings of the 23rd International Conference on Algorithmic Learning Theory (ALT), LNAI 7568, pages 335–349. Springer, October 2012. [ .pdf ]
Wouter M. Koolen, Wojciech Kotłowski, and Manfred K. Warmuth. Learning eigenvectors for free. In Advances in Neural Information Processing Systems (NIPS) 24, pages 945–953, December 2011. [ http ]
Tim van Erven, Steven de Rooij, Wouter M. Koolen, and Peter D. Grünwald. Adaptive Hedge. In Advances in Neural Information Processing Systems (NIPS) 24, pages 1656–1664, December 2011. [ http ]
Manfred K. Warmuth, Wouter M. Koolen, and David P. Helmbold. Combining initial segments of lists. In Proceedings of the 22nd International Conference on Algorithmic Learning Theory (ALT), LNAI 6925, pages 219–233. Springer, October 2011. [ .pdf ]
A. Philip Dawid, Steven de Rooij, Peter D. Grünwald, Wouter M. Koolen, Glenn Shafer, Alexander Shen, Nikolai Vereshchagin, and Vladimir Vovk. Probability-free pricing of adjusted american lookbacks. ArXiv, arXiv:1108.4113, August 2011. [ arXiv ]
Harry Buhrman, Peter T. S. van der Gulik, Steven M. Kelk, Wouter M. Koolen, and Leen Stougie. Some mathematical refinements concerning error minimization in the genetic code. IEEE/ACM Transactions on Computational Biology and Bioinformatics (TCBB), 8:1358–1372, March 2011. [ DOI ]
Wouter M. Koolen. Combining Strategies Efficiently: High-quality Decisions from Conflicting Advice. PhD thesis, Institute of Logic, Language and Computation (ILLC), University of Amsterdam, January 2011. cum laude. [ http ]
Wouter M. Koolen and Steven de Rooij. Switching investments. In Proceedings of the 21st International Conference on Algorithmic Learning Theory (ALT), LNAI 6331, pages 239–254. Springer, October 2010. [ .pdf ]
Wouter M. Koolen, Manfred K. Warmuth, and Jyrki Kivinen. Hedging structured concepts. In Proceedings of the 23rd Annual Conference on Learning Theory (COLT), pages 93–105, June 2010. [ .pdf ]
Wouter M. Koolen and Tim van Erven. Switching between hidden Markov models using Fixed Share. Computing Research Repository (CoRR), abs/1008.4532, February 2010. [ arXiv ]
Edgar G. Daylight, Wouter M. Koolen, and Paul M. B. Vitányi. Time-bounded incompressibility of compressible strings and sequences. Information Processing Letters (IPL), 109(18):1055 – 1059, August 2009. [ DOI | http ]
Wouter M. Koolen and Tim van Erven. Freezing and sleeping: Tracking experts that learn by evolving past posteriors. Computing Research Repository (CoRR), abs/1008.4654, February 2009. [ arXiv ]
Martin Ziegler and Wouter M. Koolen. Kolmogorov complexity theory over the reals. Electronic Notes in Theoretical Computer Science (ENTCS), 221:153–169, December 2008. [ DOI ]
Wouter M. Koolen and Steven de Rooij. Combining expert advice efficiently. In Proceedings of the 21st Annual Conference on Learning Theory (COLT), pages 275–286, June 2008. [ .pdf ]
Wouter M. Koolen and Steven de Rooij. Combining expert advice efficiently. Computing Research Repository (CoRR), abs/0802.2015, February 2008. [ arXiv ]
Wouter M. Koolen. Temporary unavailability logic and general modification logic. ILLC Prepublication Series, January 2008. [ .pdf ]
Wouter M. Koolen. Discovering the truth by conducting experiments. Msc. thesis, Institute of Logic, Language and Computation, Universiteit van Amsterdam, December 2006. cum laude. [ .pdf ]
---